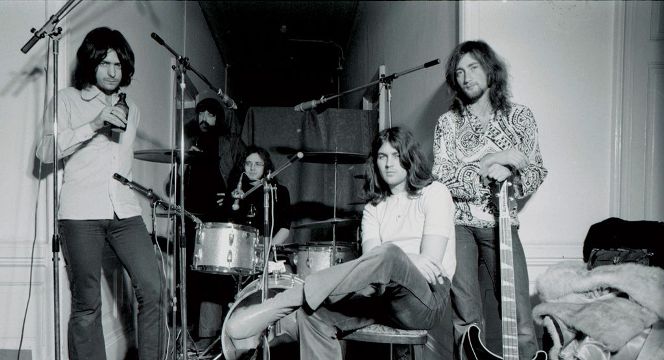 Detalles y cronologías de los extraordinarios eventos en torno a la producción de Machine Head están mas que  bien documentados.
El Casino de Montreaux ubicado a orilla del lago Geneva en los alpes Suizos era una de las locaciones predilectas de bandas como Black Sabbath, Led Zeppelin y Pink Floyd para realizar shows en vivo en medio del verano.
Deep Purple decide grabar su nuevo disco en vivo en el Casino reservandolo a partir del  Domingo 5 de Diciembre de 1971, un día después del nefasto concierto de Frank Zappa & The Mothers. La banda se traslada a Montreaux algunos dias antes a bordo del Rolling Stones Mobile Studio y se instala en un hotel cercano al Casino. Cerca del final del concierto de Zappa, una bengala lanzada desde el publico, produce un incendio que reduce el Casino a cenizas.  Deep Purple observan el incendio desde su hotel.
Sin un lugar para grabar, Claude Nobs sugiere el Teatro Pavillion, en una zona residencial de Montreaux, como plan B. Esa misma noche se trasladan al Pavillion y comienzan a trabajar. En menos que un dia, componen y graban gran parte de Smoke on the Water. Los vecinos se quejan por el ruido. La banda es expulsada del Pavillion por la Policia. Nobs sugiere que se trasladen al Grand Hotel que se encuentra vacío por la temporada.  La banda improvisa un estudio en uno de los pasillos del hotel, usando frazadas y colchones como aislación acústica y con cientos de metros de cables saliendo por el balcón de una habitación hacia la sala de control en el Rolling Stones truck thing estacionado en la calle.
El Resto es historia.
BONUS TRACKS: Versiones alternativas incluidas en el Remix de Roger Glover. Sonido pristino y solos ligeramente distintos.