Mil veces he fantaseado que telefoneo al Village Vanguard para reservar una mesa para dos para el Domingo 25 de Junio de 1961. Una mesa muy cerca del escenario ya que  esa noche es la última presentación de Bill Evans (first) Trio tras dos semanas como atracción principal.  La última noche es siempre la mejor ya que los músicos, sus instrumentos, su repertorio y el espacio han cuajado en una entidad indivisible.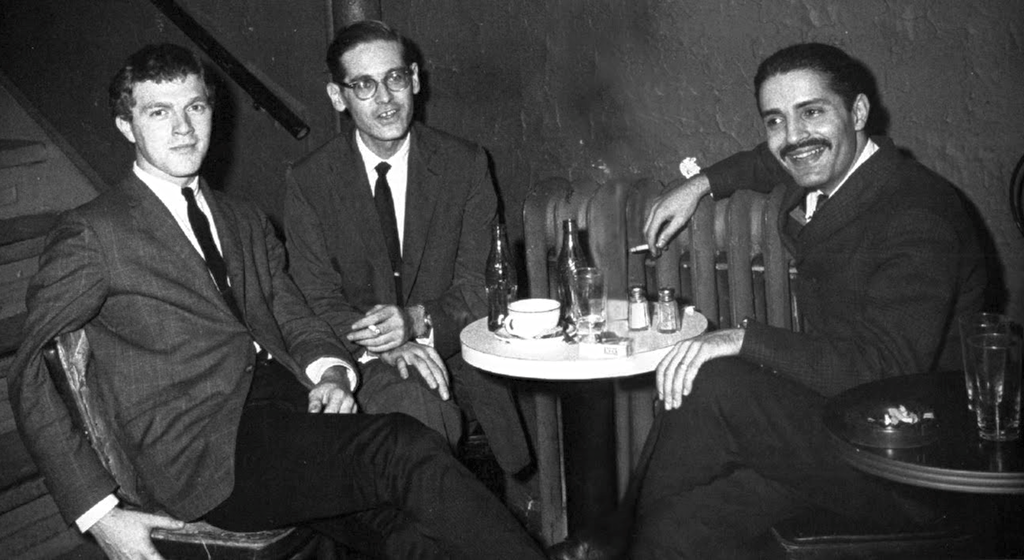 Ella y Yo llegamos al club algunos minutos antes de la función. Bajamos por la empinada escalera que conduce al subterráneo triangular (transformado en club de jazz a mediados de los 30). Nos sorprendimos con lo escaso de la audiencia. Un mozo nos condujo a nuestra mesa, que sin duda  era la mejor de todas: primera fila al centro.  Frente a cada instrumento había un micrófono Neumann U47 cableado a una mezcladora Ampex MX35 conectada a una grabadora portátil Ampex 351 ubicadas junto a una mesa vecina.
Antes de que llegaran nuestros platos, los músicos, que hasta hace poco cenaban en la mesa junto a la escalera, pasando casi inadvertidos se subieron al escenario y súbitamente comenzaron a tocar Gloria's Step.  Después de dos o tres acordes, algo en el ambiente hacía evidente que la música producida (y afortunadamente registrada) durante esa noche  sería inmortal. La inusual y a la vez privilegiada acústica del lugar (perímetro triangular y cielo bastante alto) potenciaba hasta las más mínimas sutilezas de los instrumentos logrando que el sonido adquiriera una materialidad tangible.
Los aplausos tras Solar me sacaron de mi estado de ensoñación. El brazo ya casi alcanzaba el último surco del lado A del vinilo girando en mi tocadiscos. Me levanté del sillón a dar vuelta el disco mientras ella rellenaba mi copa con vino. Tan sólo un par de segundos después de que la aguja cayera sobre el primer surco del lado B, ya habíamos regresado a nuestra mesa en 1961 a terminar de comer.
Transcription of the new liner notes by producer Orrin Keepnews included in The complete Village Vanguard Recordings.