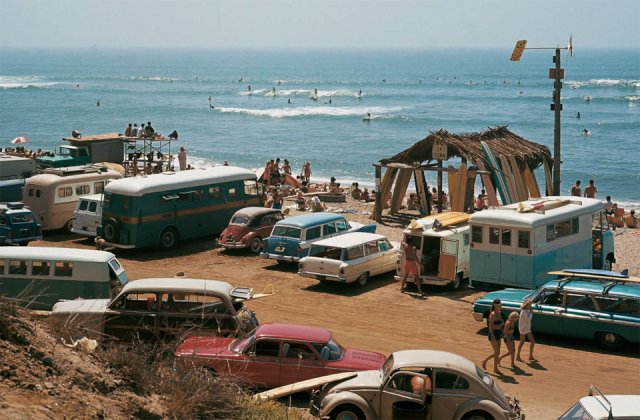 Hay dos canciones que logran transportarme directamente a un lugar del espacio/tiempo cercano a Zuma Beach en los '60. The Sidewinder de Lee Morgan y Watermelon Man de Herbie Hancock me llevan justo tras el volante de un Karmann-Ghia,  brisa marina, ronroneo de motor enfriado por aire, titulares y portadas con fotos de astronautas estilosos delante de sus cohetes.
---
Ambos discos grabados y mezclados en Englewood Cliffs por un Van Gelder ya a caballo de sus nuevos equipos stereo y enorme acustica en relación a Hackensack. Sonido impecable.
Detalle no menor: Billy Higgins en la bateria integrándose sin problemas a grupos tan disímiles y a la vez aportando similares figuras y quiebres en ambas composiciones. Sin excesos, preciso. Excelente baterista con una discografía abrumadora de mas de 700 LPs incluyendo sesiones tan diametralmente opuestas como The Shape of Jazz to Come con Ornette Coleman y GO con Dexter Gordon.