---
M O N O B L O C K S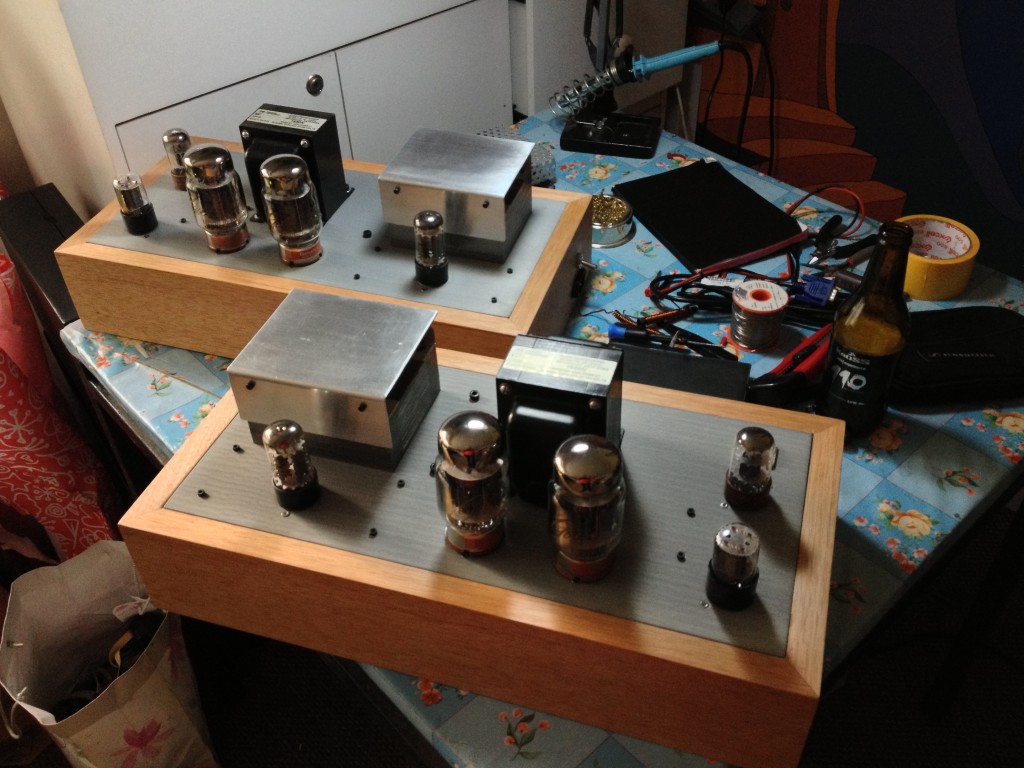 The ParrAmp Type-II design is a variation of the classic Dynaco Mark-III tube amplifier from 1957. The variations mostly take advantage of the present availability (and reduced price) of high quality components relative to the late fifties. The ParrAmps are built to last. Provided with appropriate maintenance, these amplifiers will play forever!
The driver stage is comprised of a frontend high gain/low noise voltage amplifier followed by a phase splitter. The voltage amplifier is of the common-cathode type and is implemented using a single 6SL7 (or 12AX7) high mu triode. The phase splitter is built around two 6SN7 (or 12AU7) low mu triodes (contained within the same envelope) connected as a Long Tailed Pair.  The power stage is a fixed-bias push-pull topology implemented using a pair of KT88 power valves connected in ultra-linear mode.
The circuit is constructed on a hand-drilled epoxy board using a hybrid point-to-point wiring technique resulting in a robust mechanical assembly immune to external vibrations and shocks. The circuit boards are attached to a 4mm anodized aluminum plate mounted on a custom made solid wood frame finished in matte.
S T E R E O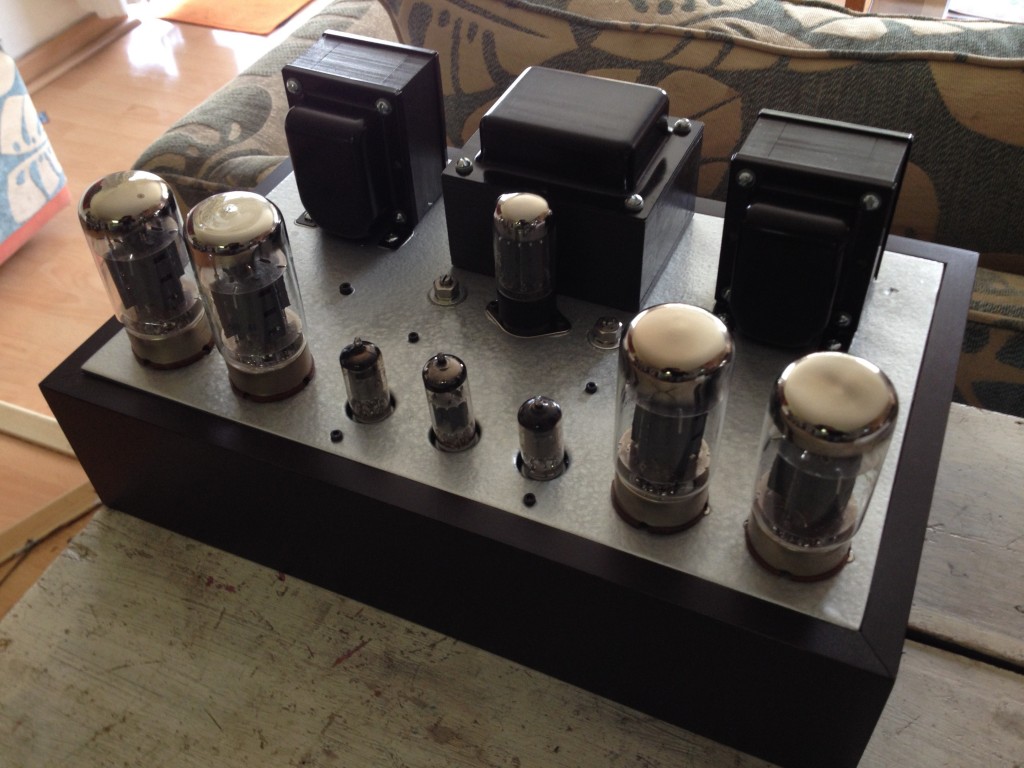 The stereo amplifier is a re interpretation of the Dynaco ST70 power amplifier using modern components allowing less design compromises. The voltage amplifier implemented using the EF86 pentode (a switch for triode operation can be requested) followed by a see-saw phase splitter built around a 12BH7 triode. The power stage is standard ultra-linear push-pull producing about 35 watts per channel.
---
contacto : rodrigo@parramp.cl